Forthcoming and Recent Events
We have a number of social and fundraising events throughout the year. The next event is our social evening (see below for details). We also hold an annual quiz night with Fish & Chips supper in autumn. We look forward to seeing you during one of our events!

Forthcoming Events
Fish & Chips Quiz Night - Saturday, 28th October 2017
On Saturday, 28th October 2017 we will be holding out annual QUIZ NIGHT. There will be fish & chips supper half way through the evening. The event will take place at Harpenden's Park Hall at 7.00 pm for a prompt 7.30 pm start.
Recent Events
Publicity Event Harpenden, Saturday 2nd September 2017
On Saturday, 2nd September 2017 we held a publicity event in Harpenden's town centre to raise awareness for the town twinning activities. The Friends of Alzey committee was present in full: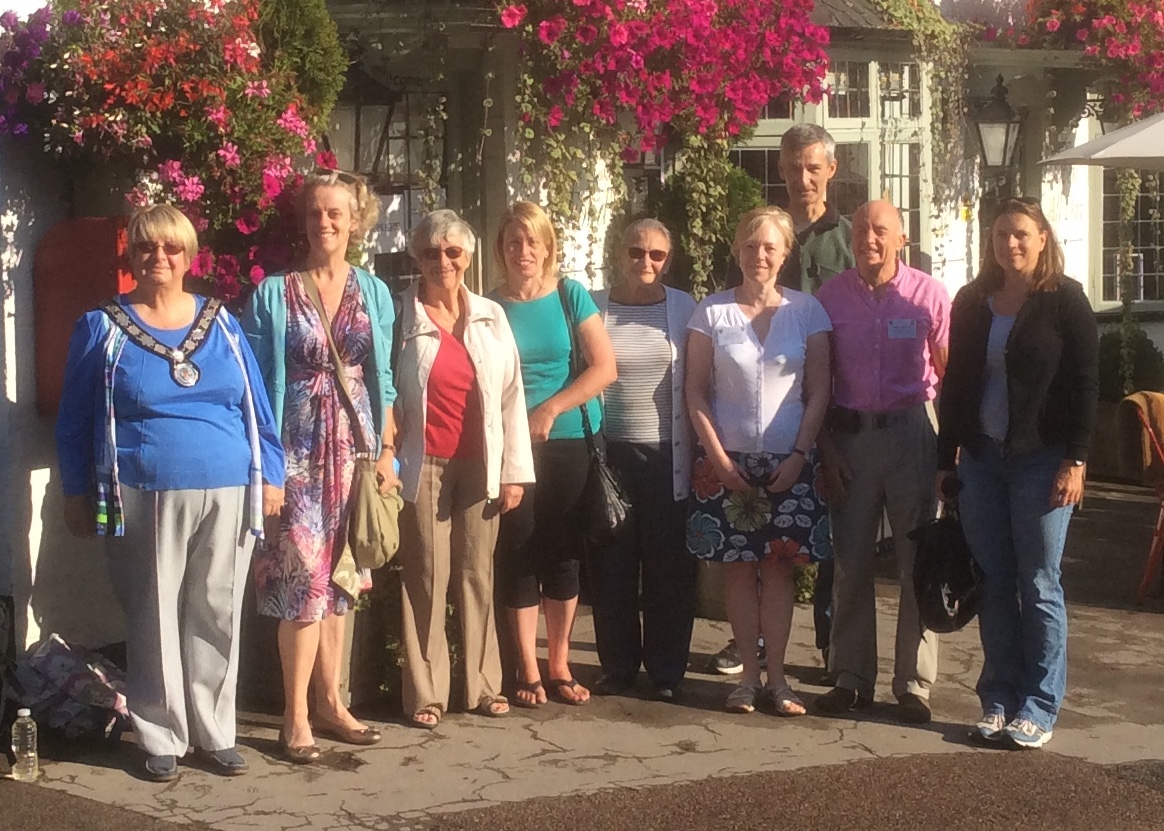 Anne von Fallois Talk - Saturday, 18th March 2017
On Saturday, 18th March 2017 we held our annual Social Evening which included a delicious three-course dinner with coffee. One of the highlights of the event was the guest speaker of the evening: Anne von Fallois, Former Director General for Domestic Affairs at the German Federal President's Office. She delivered a very interesting talk entitled
A citizens' Europe: Fostering civil relations in challenging times
A copy of the talk can be downloaded here: Anne von Fallois Talk, 18 March 2017